2020 MINDFULNESS CONFERENCE
On June 20, 2020, our original 2020 Mindfulness Conference date, we gathered as parents, administrators, educators, and community leaders for a shared guided practice. While we postponed our in-person conference, we were thrilled to have gathered virtually this year for a 30-minute collective moment of centering and reflection.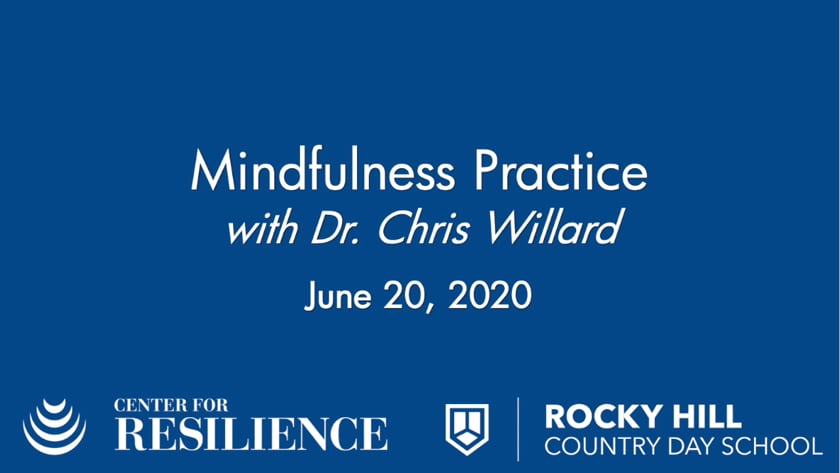 MINDFULNESS PRACTICE 2020 – Enjoy listening to last year's 2020 Mindfulness Practice led by Dr. Chris Willard.
Dr. Christopher Willard (Psy. D.) is a clinical psychologist based in Boston, MA. He has been invited to more than two dozen countries to speak, and has presented at two TEDx events. He is the author of over a dozen books, including, The Breathing Book (2020), Growing Up Mindful (2016), and Alphabreaths (2019). He teaches at Harvard Medical School. Dr. Willard has been practicing meditation for over 20 years, and teaching for almost as long. His thoughts on mental health have been featured in The New York Times, The Washington Post, mindful.org, cnn.com, and elsewhere.